Service Area: La Crosse area
How does Coulee KAMO work? We are a 100% volunteer, nonprofit group. Our mentors plan, coordinate, and finance activities year around. These activities are free and open to the public. You can request to be receive the list via our group mailing list. Interested parties can ask Mike to be included on our activity mailing list which is sent out every few weeks. The activities range widely and are intended to expose youth to the sheer joy of being outdoors so that they will become lifelong enthusiasts and stewards of the resource. Mentors teach their skills to kids usually in a groups format. Activities such as fishing or hunting can be one on one (these mentors have to complete background screening first). We encourage parent participation. Our kids are generally between 9-15, but younger siblings and friends often come along with the parent. We encourage families who are frequent participants in our activities to enroll a child as a kamokid, which is free. Kamokids may enjoy a few more perks such as getting invited to extra things we put together which don't appear on our activity schedule.
Upcoming activities (for a more detailed and up to date list contact Mike a brownmtjc@gmail.com:
These are a combination of KAMO's and some other group's events
throughout season. The fishing could be shore, boat, or fishing float based depending on your group size. We need a week or more notice. Currently, conditions are not favorable for local fishing, but if you are interested in an outing for your group in the future, little brother/ sister, child, family, give us a call early and express interest. Contact Mike at brownmtjc@gmail.com if interested and he will try to set up a trip for you.
Sunday, April 28th – Earth Fair Activity Day – Myrick Park. 11:00 A.M. – 5:00 P.M. You can just show up for this event.
Saturday, May 4th – Wiscorps Nature Saturday – Myrick Park Eco Building – 9:30 AM – 11:00 AM – Theme – International Migratory Bird Day. You can just show up for this.
May 11th – River Cleanup – Fred Funk Landing – W8023 County Road ZB. Starts at 8:00 A.M. Wear warm clothes, knee high boots, bring a personal flotation device. Please RSVP, we'd like to be prepared. Contact Fritz at 608-799-7533/ fritz@funk.io
May 18th – Kids Fishing Day – Genoa Fish Hatchery. Registration starts at 8:30 Highway 35 south of Genoa east of the highway. Trout fishing. Bring your own equipment or borrow it. You can just show up for this. There are volunteers from other groups on site to help. Contact Mike at brownmtjc@gmail.com with any questions.
May 18th – Birding Viewing Event – This is one of the best times of year to go out and see the many species of birds and other wildlife in the area. Monroe County. Please RSVP – Tim Collins – tim_intelli@hotmail.com/ 608-385-2143.
Looking for places to connect with nature in La Crosse County?
One stop La Crosse Resource Guide
To visit our Facebook Page, click here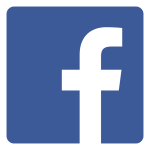 For additional Information Contact:
Donations
Financial – donations can be sent to our chapter treasurer: Coulee KAMO ℅ Kraig Hoff – 111 Rosewood Lane, West Salem, Wisconsin 54669. These funds will be used 100% for getting kids outdoors – no administrative costs. There are no paid personnel in K.A.M.O.
Consignment – Clothing, books, furniture can be dropped at one of two RootinCrown Thrift locations – 925 South 13th Avenue South (east of La Crosse Archery), Onalaska, Wisconsin or 1906 Ward Street (former New Villa location), La Crosse, Wisconsin. Your goods can be put in KAMO's name and our group will get a percentage. Calling before delivering can be prudent – La Crosse Ward Ave. store – 608-519-9500/ Onalaska store – 608-519-2755. There is a new Holmen location on Western Avenue.
The RootinCrown depends on volunteers – this is another way you can help – put some time in as a volunteer there.
Material goods – Coulee will accept the following items in good condition only please:
Outdoor wear – Boots, chest waders, camouflage, hoodies, blaze orange hats/vests/gloves, warm hats/gloves, and felt pack boots.
Fishing tackle – Small tackle boxes, hooks, and lures.