Service Area:  Florence, WI and UP MI
Meetings
Our next meeting is Tuesday, September 21st, 6:30pm at Leff's
Meeting Location
Leff's Sports Bar & Grill 
5050 Keyes Lake Dr Florence, WI 54121
Donations 
Donations are very much appreciated and can be sent to our chapter via:
Northwoods Chapter, P.O. Box 524, Florence, WI 54121
Upcoming Events & Activities 
Youth Pheasant Hunt: 
Save the date for our annual youth pheasant hunt! This year it will be held on October 16th at Shady Game Farm, 6526 Harding Road, off of 2nd Crossing Road, just north of Florence, WI.
The Youth Pheasant Hunt is for kids ages 10-17 and Hunter Safety is required. Everything will be provided by KAMO, including lunch. If you do bring your own gun, only hammerless shotguns are allowed. Everyone must wear a hunter orange hat and jacket/vest. If you do not have an vest/jacket please let us know so one can be provided for you.
This event is limited to 25 kids, so please contact Natasha Shucha (nsieg942@gmail.com 906-828-5371) or Johnny Johnson (jjtimberbeast@yahoo.com 906-360-9517) for registration or questions! 
Check out the video below from our 2019 pheasant hunt that was featured on Discovering!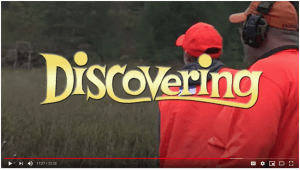 Past Events & Activities
Hooked on Fishing:
On July 10th, 2021, a perfect weather day awaited a great group of children, volunteers, parents, and guardians for the annual Kids Hooked on Fishing outing at Lake Emily! This year we had the pleasure of taking 22 kids out, and enjoyed lots of catches and smiles all around! 
We would like to thank the following people, businesses, and organizations for their support and donations, without it this event would not be possible: Whistlers Outdoors, Fence Sportsmans Club, Demuris, Leffs Sports Bar & Grill, Bobs Midland, Trees for Tomorrow, Pats Foods, Jackie Dallagrana, and Tom and Jody Harrison. A special thanks to our grill masters who served up a wonderful lunch, and the fleet of boat captains from Lake Emily who took everyone out fishing, and snapped a bunch of photos! Thank you ALL for making it a great day! 
Photo Credits: Johnny Johnson, Randy Foltz, Gary Vanbellinger, Scott Weaver, Lloyd Fabry

Chapter Officers:
To visit our Facebook Page, click here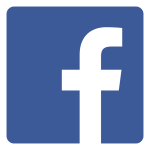 General Contact for Information and to Mail Forms to:
Dwaine Drewa @KAMO Northwoods  Chapter
P.O. Box 524
Florence, WI 54121
(715)528-5266