Service Area: Florence, WI and UP MI
Meetings
Third Wednesdays of each Month subject to change as per scheduled events.
Next Meeting: Wednesday, December 12th
Location
Leff's Sports Bar & Grill @ 7 p.m.
5050 Keyes Lake Dr Florence, WI 54121
Activities:
Saturday, October 6th was a beautiful day to hold our annual youth pheasant hunt. A big thank you to Jim LaBeske and Heuver with Hook and Heuver Guide Service, and Howard Reed with Shady Game Farm, this day would not be possible without you.
Stay tuned for more information regarding our ice fishing event taking place winter 2019!
Chapter Officers:
To visit our Facebook Page, click here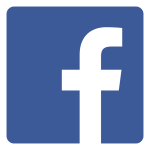 General Contact for Information and to Mail Forms to:
Dwaine Drewa @KAMO Northwoods Chapter
P.O. Box 524
Florence, WI 54121
(715)528-5266