Service Area:  Florence, WI and UP MI
Meetings
Next Meeting: Tuesday, October 4th at 5pm at our storage unit – located at the Florence Maxi Storage on Hwy US 2 in Florence 
Meeting Location
Leff's Sports Bar & Grill 
5050 Keyes Lake Dr Florence, WI 54121
Donations 
Donations are very much appreciated and can be sent to our chapter via:
Northwoods Chapter, P.O. Box 524, Florence, WI 54121
northwoodskamo@gmail.com
Upcoming Events & Activities 
Our annual youth pheasant hunt will be held on Saturday, October 15th at Shady Game Farm, just north of Florence, follow the signs from 2nd Crossing Road. Registration begins at 8:30am, lunch will be at 12:00pm. Please plan to pick children up by 1:00pm. This is for kids ages 10-17 and hunter safety is required. 
The pheasant hunt is a free event and everything is provided by Kids and Mentors Outdoors, including lunch. Please wear a hunter orange hat and jacket/vest if you have one, or let us know if we need to provide one for you. We talk about gun handling and safety and then each participant goes through a round of clay shooting with mentors before heading into the field. Each bird is planted right before, and kids go out one at a time with a mentor, a dog, and the dog handler. We wrap up the day with lunch and open clay shooting for those who want to shoot more, and a bird cleaning demonstration. 
Two years ago the crew from Discovering came out and filmed a segment on the pheasant hunt, check it out to see what it?s all about, and scroll down to check out the photos from last years hunt! https://m.youtube.com/watch?v=wWwANb81z7w (go to minute 17:25 for the KAMO segment)
This event is limited to 25 kids so please contact us if you are interested or have any questions!
Past Events & Activities 
Hooked on Fishing:
On July 9th, 2022, a perfect weather day awaited a great group of children, volunteers, parents, and guardians for the annual Kids Hooked on Fishing outing at Lake Emily! This year we had the pleasure of taking 18 kids out, and enjoyed lots of catches and smiles all around!
We would like to thank the following people, businesses, and organizations for their support and donations, without it this event would not be possible: Appearances Plus, Buckman Labs, Camping in the Clouds, The Chuckwagon, Dina Mias, Florence Motors, G & G Logging, Jacobson Logging, Lake Emily Lake Association, Leffs Bar, Northern Lights,  Roadhouse 139, Saloon #2, Tavern on Central, Whistlers Sport Shop, Tom and Jody Harrison, Wisconsin Wildlife Federation, WIKB Radio, and many other anonymous donations.
A special thanks to our grill masters who served up a wonderful lunch, and the fleet of boat captains from Lake Emily who took everyone out fishing, and snapped a bunch of photos! Thank you ALL for making it a great day!

Ice Fishing: 
On Saturday, February 19th, KAMO Northwoods hosted an ice fishing event in conjunction with Leff?s annual fishing derby. It was a gorgeous winter day, full of smiles, food, sunshine and even some fish! The KAMO chapter purchased entries into the derby, and two of the kids tied for second place in the bluegill category! It was the most kids that we?ve ever had participate in an ice fishing event and was a great success thanks to all of our volunteers and donors. 
Pheasant Shoot:
A cool fall day with temps in the 40s at Howard Reed?s Shady Game Farm awaited about a dozen youth and many volunteers on Saturday, October 9th. 2021 as the KAMO Northwoods Chapter held its annual pheasant shoot. We were blessed to have Tom McLain join us with his dog Raider to help put up some birds, as well as members from the 4H group out of Iron Mountain who assisted with a hunter safety refresher and shooting clays. The kids spent the morning shooting clays, and everyone had an opportunity at a pheasant as well. A bird cleaning demonstration and a chili lunch followed. The clays, ammo, birds, hats, and lunch were all provided at this free annual event. A big thank you goes out to all those who helped make this a great way to get outdoors and enjoy the fall season! 
Chapter Officers:
To visit our Facebook Page, click here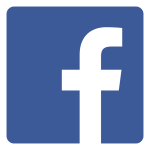 General Contact for Information and to Mail Forms to:
northwoodskamo@gmail.com
Dwaine Drewa @KAMO Northwoods  Chapter
P.O. Box 524
Florence, WI 54121
(715)528-5266