Service Area: Florence, WI and UP MI
Meetings
Third Wednesdays of each Month subject to change as per scheduled events.
Next Meeting: Wednesday, May 15th
Location
Leff's Sports Bar & Grill @ 7 p.m.
5050 Keyes Lake Dr Florence, WI 54121
Activities:
Wednesday, January 16th the Northwoods Chapter met to elect chapter officers for 2019. A big thank you goes out to Judy Waite who has stepped down from the treasurer position. We appreciate all the hard work you've done for the kids throughout the years!
Chapter Officers:
To visit our Facebook Page, click here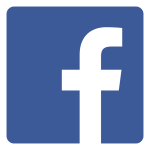 General Contact for Information and to Mail Forms to:
Dwaine Drewa @KAMO Northwoods Chapter
P.O. Box 524
Florence, WI 54121
(715)528-5266