Service Area:  Florence, WI and UP MI
Meetings
Third Wednesdays of each Month subject to change as per scheduled events.
Next meeting: Thursday, August 5th, 7pm at Leff's
Location
Leff's Sports Bar & Grill 
5050 Keyes Lake Dr Florence, WI 54121
Donations can be sent to our chapter via: Northwoods Chapter, P.O.Box 524, Florence, WI 54121
Upcoming Events and Activities:
Stay tuned upcoming events and activities!
Hooked on Fishing:
On July 10th, 2021, a perfect weather day awaited a great group of children, volunteers, parents, and guardians for the annual Kids Hooked on Fishing outing at Lake Emily! This year we had the pleasure of taking 22 kids out, and enjoyed lots of catches and smiles all around! 
We would like to thank the following people, businesses, and organizations for their support and donations, without it this event would not be possible: Whistlers Outdoors, Fence Sportsmans Club, Demuris, Leffs Sports Bar & Grill, Bobs Midland, Trees for Tomorrow, Pats Foods, Jackie Dallagrana, and Tom and Jody Harrison. A special thanks to our grill masters who served up a wonderful lunch, and the fleet of boat captains from Lake Emily who took everyone out fishing, and snapped a bunch of photos! Thank you ALL for making it a great day! 
Photo Credits: Johnny Johnson, Randy Foltz, Gary Vanbellinger, Scott Weaver, Lloyd Fabry
Scholarship: 
Congratulations to Jenna Springer from Florence, winner of our 2020 scholarship. Jenna maintained a 4.0 and was Valedictorian of her class. She will be attending the University of Wisconsin – Platteville to pursue a degree in the field of natural resources. Jenna says that it is her hope to return to northern Wisconsin to work on improving and sustaining our beautiful Northwoods. Congratulations, Jenna, and best of luck to you! 
Snow Tubing:
Saturday February 22, 2020 was a wonderful day for some fun in the snow! There were 39 kids that attended the snow tubing event, and a hot dog lunch was provided. Everyone was excited to get out for some fresh air and enjoy the awesome Northwoods weather! 
Youth Pheasant Hunt: 
A cool and soggy day at Howard Reed's Shady Game awaited fifteen youth and many volunteers on Saturday, October 5th 2019 as KAMO Northwoods held their annual pheasant shoot. We were blessed with three fine dogs this year along with participation from the 4H group in Iron Mountain, who are hoping to start a group in Florence this coming year. Brian from 906 Outdoors filmed the event , which aired on  Discovering the week of October 14th, and can also be seen on YouTube (See video link below). A special treat this year was homemade elk chili provided by Matthew and John Johnson. Clays, ammo, birds, knit hats, lunch and more ammo were all provided at this free annual event. Thanks for all those who helped make this a great way to get outdoors and enjoy the fall season!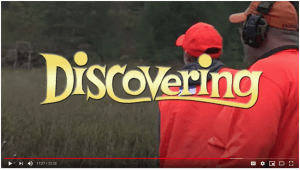 Click here to view a video of the event
Senior Outing: 
Saturday, September 7th 2019 the Northwoods KAMO chapter treated seniors from the Golden Living Center in Florence to a day of fishing at Fisher Lake. This year marked the 4th year of the event, and eight seniors were able to participate. We were very fortunate for great weather, fresh air and lots of fun!
Thanks to Bobbie Samme' for the wonderful article and pictures in the Florence Mining News capturing the event! 
All photos below courtesy of Bobbie Samme' – Florence Mining News 
Chapter Officers:
To visit our Facebook Page, click here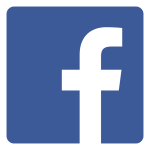 General Contact for Information and to Mail Forms to:
Dwaine Drewa @KAMO Northwoods  Chapter
P.O. Box 524
Florence, WI 54121
(715)528-5266