Service Area: Florence, WI and UP MI
Meetings
Third Wednesdays of each Month subject to change as per scheduled events.
Next meeting: Wednesday, September 11th
Location
Leff's Sports Bar & Grill @ 7 p.m.
5050 Keyes Lake Dr Florence, WI 54121
Activities:
Senior Outing
Saturday, September 7th
A day spent fishing with the "older" kids! Each year KAMO mentors enjoy time with the senior citizens from the Golden Living Center in Florence at Fisher Lake.
Youth Pheasant Hunt
Saturday, October 5th
The youth pheasant hunt will be held at the Shady Game Farm (6526 Harding Road, Florence) and is for any kid ages 10-17 who has taken the hunter safety course. Registration will begin at 8:30am with lunch at 12:00pm. Parents are advised to pick up their children no later than 1:00pm.
Everything will be provided by KAMO. If you do bring your own firearm, only hammerless shotguns are allowed. Everyone must wear a hunter orange hat and jacket/vest. If you do not have one, please let us know so one can be provided.
This hunt is limited to 25, so please contact Natasha Shucha at 906-828-5371 to pre-register.
Hooked on Fishing:
On July 13th, a beautiful day awaited a great group of children, volunteers, parents, and guardians for the annual Kids Hooked on Fishing outing at Lake Emily.
The grounds were manicured, the fish cooperated, and the mosquitoes took the day off. A highlight of the event involved making discarded fishing line containers to be placed at local county boat landings to recycle fishing line and keep it out of the the waters.
A special thank you to Whistlers Outdoors for donating the bait, the Land Conservation Dept for their goodies, our financial supporters, and the fleet of boat captains from Lake Emily who take everyone out fishing. Thank you all for making it a great day!
Scholarship:
Congratulations to Sierra Thomas, Florence Class of 2019, winner of our 2019 scholarship. Sierra will be attending the University of Wisconsin – Stevens Point in the fall to pursue a degree in natural resources. Congratulations, Sierra, and best of luck to you!
Chapter Officers:
To visit our Facebook Page, click here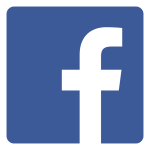 General Contact for Information and to Mail Forms to:
Dwaine Drewa @KAMO Northwoods Chapter
P.O. Box 524
Florence, WI 54121
(715)528-5266