K.A.M.O. is a unique group that provides Wisconsin communities with outdoor education activities for children and families. These activities are provided year around and are free to all participants. KAMO's kids are generally between 5 – 15.
We are affiliated with the Wisconsin Wildlife Federation, a group dedicated to the future of hunting, fishing, and the shooting sports. The future of these sports depends on conservation education and the advancement of sound policies on a state and federal level. For more information on the WWF, see the link on our Additional Information page.
Wish you had an organization in your area like this? KAMO provides technical and financial support to newly forming chapters.
Our Joe Hunt was a big success this year. 18 kids, 3 adults hunted. Over 50% harvest.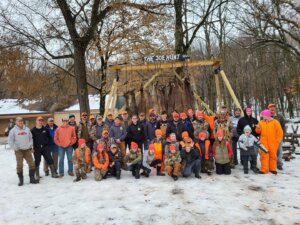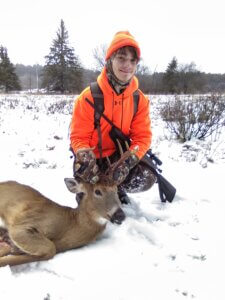 KAMO is a 501 (C) 3, all volunteer non-profit.
There are no administrative costs, thus donations go entirely to getting kids outdoors.
These facts make KAMO an ideal organization to donate to.
Check out the donation information for your nearest chapter/ state under the Wisconsin Chapters" section.
To enroll as a mentor or family, contact your area chapter president and have then send you an enrollment link.
The Dodge County Chapter is in need of a secretary. Contact Jim Braker at 920-210-6998 or candyguy@charter.net if interested.
The State President position is open, and we hope someone from outside the group is interested. We have get it done members who will make the next president's job enjoyable. Contact Mike at brownmtjc@gmail.com or Bob at Nicksic6@gmail.com for information.
Thank you for visiting and as we say in K.A.M.O. – Tradition Forward