Service Area: Florence, WI and UP MI
Meetings
Third Wednesdays of each Month subject to change as per scheduled events.
Next meeting: Wednesday, June 26th
Location
Leff's Sports Bar & Grill @ 7 p.m.
5050 Keyes Lake Dr Florence, WI 54121
Activities:
Wednesday, May 15th the Northwoods Chapter held a meeting to discuss upcoming events. During this meeting the chapter also presented Sierra Thomas, Florence Class of 2019, with a $500 scholarship. Sierra will be attending the University of Wisconsin – Stevens Point in the fall to pursue a degree in natural resources. Congratulations and best of luck, Sierra!
no images were found
Hooked on Fishing
Saturday, July 13th – Rain or Shine!
Join us for a great day of fishing on Lake Emily! Poles, bait and lift jackets will be provided.
Registration: 8:30am – Fishing: 9am to Noon – Lunch and Prizes: Noon to 1pm (please pick up children at 1pm)
Lake Emily Park, Florence, WI – From Florence take Hwy N three miles south, then west on Hwy D for 2 miles. Watch for KAMO signs.
Senior Outing
Monday, August 12th
A day spent fishing with the "older" kids! Each year KAMO mentors enjoy time with the senior citizens from the Golden Living Center in Florence at Fisher Lake.
Youth Pheasant Hunt
Saturday, October 5th
Save the date! More details to follow!
Chapter Officers:
To visit our Facebook Page, click here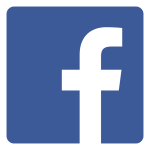 General Contact for Information and to Mail Forms to:
Dwaine Drewa @KAMO Northwoods Chapter
P.O. Box 524
Florence, WI 54121
(715)528-5266