Service Area: La Crosse area
How does Coulee KAMO work? We are a 100% volunteer, nonprofit group. Our mentors plan, coordinate, and finance activities year around. Our mentors are all passionate about the outdoors and educating people. Several mentors have an environmental education, wildlife biology, or science teaching background. We are an activity driven organization. Our outings are free and open to the public. We often rely on volunteers – people who are not mentors, but wish to help on occasion.
To receive our upcoming activity mailings via email, please make a request to brownmtjc@gmail.com. Activities range widely and are intended to expose youth to the sheer joy of being outdoors so that they will become lifelong enthusiasts and stewards of the resource. Mentors teach their skills to kids and their parents, usually in a group format. Activities such as fishing or hunting can be one on one (these mentors have to complete background screening first). We encourage parent participation. Our kids are generally between 9-15, but younger siblings and friends often come along with the parent. We encourage families who are frequent participants in our activities to enroll a child as a kamokid, which is free. Kamokids (those who are formerly signed in and active) may enjoy a few more perks such as getting invited to extra things we put together which don't appear on our activity schedule. If you are reading this and wish to have a KAMO representative talk to someone in your organization, please contact Mike
Coulee Kids and Mentors Outdoors (KAMO) Summer 2020 Event Schedule. If you are interested in any of these activities, contact the person listed under each event. All free and open to the general public. 
For details on the events below, contact Mike at 608-799-5037 (text) or brownmtjc@gmail.com
  Summer
    Kids Day in Brownsville/ Hokah Mn
  KAMO Community Garden – Hunger Task Force – Pending
R3 Youth Angler Class
St. Brigid's Meadows tour – Coon Valley area organic farm
Rod and Gun club outing
Local arranged fishing outings
  Fall
Learn To Hunt Duck Hunt  – class and outing. Season determined later in 2020, but in September. In conjunction with the Wisconsin Waterfowl Association
Looking for places to connect with nature in La Crosse County?
One stop La Crosse Resource Guide
To visit our Facebook Page, click here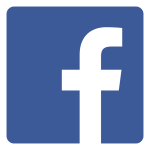 For additional Information Contact:
Donations
Financial  – donations can be sent to our chapter treasurer: Coulee KAMO ℅ Kraig Hoff – 111 Rosewood Lane, West Salem, Wisconsin 54669. These funds will be used 100% for getting kids outdoors – no administrative costs. There are no paid personnel in K.A.M.O.
Consignment – Gently used items can be donated to the RootinCrown. They have a building at 46 Copeland Avenue – formally Fastenal and NAPA  Our group will get a percentage of sale if you designate it that way. Calling before delivering can be prudent -608-519-9500
The RootinCrown depends on volunteers – this is another way you can help – put some time in as a volunteer there.
Material goods – Coulee will accept the following items in good condition only please :
Outdoor wear –  Boots, chest waders, camouflage, hoodies, blaze orange hats/vests/gloves, warm hats/gloves, and felt pack boots.
Fishing tackle – Small tackle boxes, hooks, and lures.