Service Area: La Crosse area
How does Coulee KAMO work? We are a 100% volunteer, nonprofit group. Our mentors plan, coordinate, and finance activities year around.
Our outings are free and open to the public. We often rely on volunteers – people who are not mentors, but wish to help on occasion.
To receive our upcoming activity mailings via email, please make a request to brownmtjc@gmail.com. Kamokids
, otherwise,here'sthe most recent update:
Coulee KAMO Summer 2021 Activity Schedule
Last revised on 5-15-2021
This schedule is intended for viewing by families who have children in our program already or would like to try an activity first – and volunteers who would like to help our group
.
KAMO Fans,
Here are the upcoming activities for 2021. It is important that we know who may be coming to our activities for planning purposes. If you think you may be coming to one of these events, please contact the person listed there – the lead, preferably well before the activity.
We don't have the location picked out for some of the events yet, but will provide those details as the activity draws nearer..
Best Dam Fishing Float Outings. Usually weekday mornings. Weve been out on the float and it was spectacular. Lead – Mike Brown – Mike – 608-799-5037.
Paddle, pedal,picnic (3P) – Canceled.
Outdoor Art – Saturday, July 10th.Lead – Kati Thompson – 608-452-2408
Clay/ Pigeon Shoot – Date TBD – Lead – ????

Hunter Internet Field Day – August or September – Lead -Mike Brown – 608-799-5037
Looking for places to connect with nature in La Crosse County?
One stop La Crosse Resource Guide
To visit our Facebook Page, click here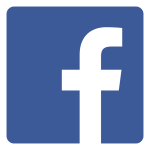 For additional Information Contact:
Donations
Financial  – donations can be sent to our chapter treasurer: Coulee KAMO ? Kraig Hoff – 111 Rosewood Lane, West Salem, Wisconsin 54669. These funds will be used 100% for getting kids outdoors – no administrative costs. There are no paid personnel in K.A.M.O.
Consignment – Gently used items can be donated to the RootinCrown. They have a building at 46 Copeland Avenue – formally Fastenal and NAPA  Our group will get a percentage of sale if you designate it that way. Calling before delivering can be prudent -608-519-9500
The RootinCrown depends on volunteers – this is another way you can help – put some time in as a volunteer there.
Material goods – Coulee will accept the following items in good condition only please :
Outdoor wear –  Boots, chest waders, camouflage, hoodies, blaze orange hats/vests/gloves, warm hats/gloves, and felt pack boots.
Fishing tackle – Small tackle boxes, hooks, and lures.